Ultimate Yarra Valley Wine Tour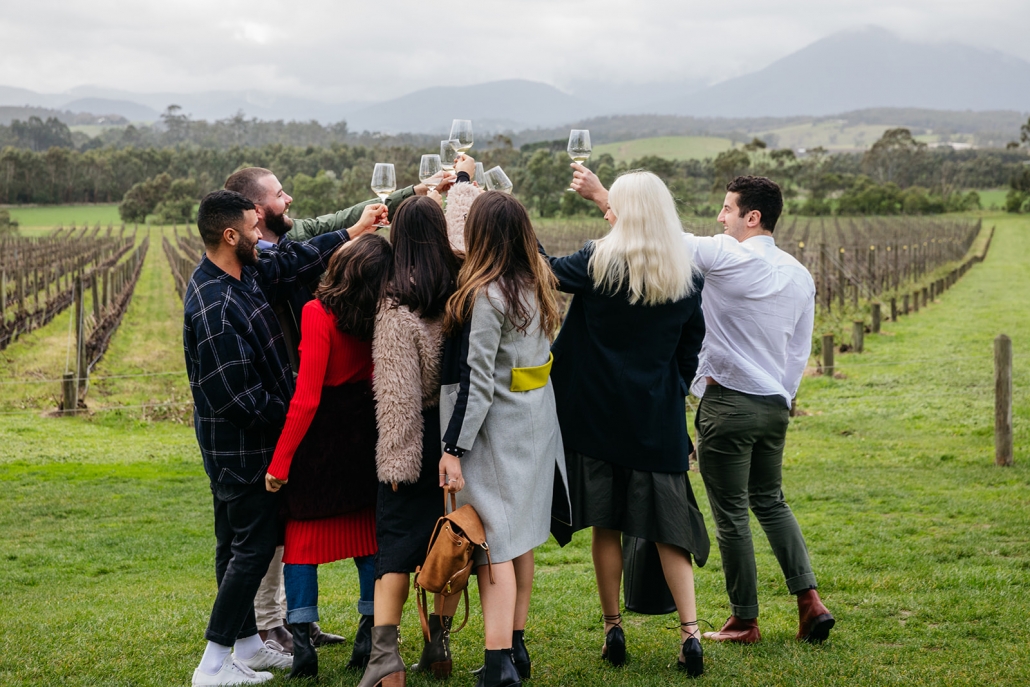 Duration: 8 Hours (approx.)
Product code: PUPCPX
This wine tour has been personally curated to only take you to the best wine tasting experiences in the Yarra Valley. All of the wine tastings will be seated and in fantastic settings.

The lunch is included and is at a gold plated, award winning restaurant, and the day will finish in asecluded spot, eating local cheese and drinking craft beer or wine.

To create more intimacy, the maximum number of people on this tour is 8.
Itinerary of the Ultimate Yarra Valley Wine Tour:
The "Wow" Domain Chandon is the sparkling wine specialist in Australia. Your first tasting will be the ultimate "palate cleanser" in a private room in the lavish Chandon estate. You will be guided through 4 varieties and then enjoy a full flute of the wine of your choice.

The "Boutique" Medhurst produces very small quantities of exceptional wine in the Yarra Valley. (You can not buy this wine in any bottle shop). Your tasting here will be in a seated location with a spectacular view.
The "Award winner" Seville Estate has just been voted "2019 winery of the year" by Halliday Wine Companion and the Flying Corkscrew are proud to include it in this itinerary.
Head winemaker Dylan McMahon is the grandson of Peter McMahon who planted the first vines back in 1972. Dylan's wine making techniques are delicate and labour intensive – showcasing the true fruit characters of the wine.
You will be go behind the scenes to be guided through these award winning wines.
"Lunch with a View". Currently ranked the 23rd best restaurant in Victoria by the Good Food Guide, Oakridge is quickly developing a reputation as a "must do" lunch destination. The head chef of Oakridge is Matt Stone ( the former chef of the famous Leeuwin Estate in Margaret River) who perfectly balances modern, innovative and quality food that showcase Victorian produce.
We do not want to limit your choice at Oakridge, so each person will be given $60 ($120 per couple) to order whatever you like. The lunch will be in a restaurant with a fantastic view over the vines.
The "Grand Finale'
Is there a better way to finish the day than watching the sun go down behind the vines, and enjoying a selection of boutique beers, wine, and local cheese? The Flying Corkscrew team will access weather conditions in Yarra Valley, and then take you to the part we think best to enjoy complimentary beer, wine and cheese